About Us
Digital Marketing Experts for Dealerships
In 2014, we noticed a problem that was all too common in the digital marketing world – agencies that were disconnected from their clients' industries. At Dealers Digital Marketing, we knew that the traditional approach just wasn't cutting it for dealerships in the outdoor power and agriculture industry. That's why we made it our mission to become industry experts and create a better, more efficient way to manage co-op advertising dollars.
Unlike other agencies, we know your dealership, your products, and the cities you do business in. This knowledge allows us to optimize your online presence, ensuring that your advertising budget is being spent effectively and your website is driving conversions. Our simple process is centered around your satisfaction – when you're happy, we're happy.
Today, we're proud to manage hundreds of thousands of dollars in advertising spend for our clients. Our industry-specific approach allows us to help each client create and optimize online content that maximizes their marketing budget and generates meaningful results.
Our focus and passion lies in helping local retail operations maximize their co-op advertising dollars while optimizing the ever-changing sales funnel. As the lines continue to blur between brick-and-mortar retail and online product research, we're dedicated to helping our clients create a consistent and meaningful relationship with their user bases across all available channels.
Choose Dealers Digital Marketing for a better, more effective approach to online marketing in the outdoor power and agriculture industry.
At Dealers Digital Marketing, we're not like other digital marketing firms. Traditional campaigns are designed to generate clicks or website visits using broad keywords that quickly deplete your budget. The result is a mass of unqualified visitors with little or no intent to purchase – a tactic that benefits the marketing firm, not your business. Our approach is different. Our goal is not to spend your money – it's to make you money.
We're not just in the business of building websites. We're in the business of making them work for you. We specialize in optimizing your online presence, ensuring that your business is found early and often by consumers searching online. Our goal is to make online marketing simple and effective, helping you achieve success you never thought possible.
With over twenty years of digital media experience and expertise in two-step distribution models for large consumer goods, we use a proven mix of online marketing tools to maximize your budget and the power of your brand. Our success is centered around your success – it's what we've built our business on.
Choose Dealers Digital Marketing for a better, more effective approach to online marketing. Our focus on results and dedication to making your business successful sets us apart from the competition. Let us help you achieve your goals and take your online presence to the next level.
SEO
Our SEO service optimizes your website and online content to rank higher in search engine results pages (SERPs) for targeted keywords and phrases. We use the latest SEO strategies to improve visibility, attract more organic traffic, and increase conversions and revenue. Our team works closely with you to create a customized SEO strategy that meets your unique needs and budget, leading to increased visibility, traffic, and profitability for your online business.
Cooperative Marketing and Advertising
Our Cooperative Marketing and Advertising service is designed to help businesses partner with other complementary businesses to create joint marketing campaigns. We will help you identify potential partners, create effective marketing campaigns, and manage the process from start to finish.
Business Listing Management
Our Business Listing Management service is focused on ensuring that your business is listed accurately and consistently across all relevant online directories and platforms. We will manage your business listings, update your information, and ensure that your business is easily found online.
Social Media Management
Our Social Media Marketing service is designed to help businesses leverage social media platforms to reach their target audience, increase brand awareness, and drive traffic to their website. Our team of experts will create a customized social media strategy that aligns with your business goals and target audience. We will manage your social media accounts, create engaging content, and monitor the performance of your social media campaigns.
Dealership Websites
Our Dealership Websites service is focused on creating high-quality, responsive websites for car dealerships. Our websites are designed to be user-friendly, easy to navigate, and optimized for search engines. We will work closely with you to understand your dealership's unique needs and create a customized website that helps you attract and convert more leads.
DealerAmp: Automated Marketing Platform
Our Dealeramp platform is an automated marketing solution that helps car dealerships streamline their marketing efforts and increase ROI. With features such as lead tracking, automated email campaigns, and personalized landing pages, Dealeramp makes it easy for dealerships to attract and convert more leads.
Digital Advertising
Our Digital Advertising service is focused on creating and implementing effective online advertising campaigns that deliver measurable results. We utilize a range of platforms such as Google Ads, Bing Ads, Facebook Ads, and more to reach your target audience and drive traffic to your website. Our team of experts will create and manage your online advertising campaigns to ensure maximum ROI.
Our team
meet the folks helping your business succeed online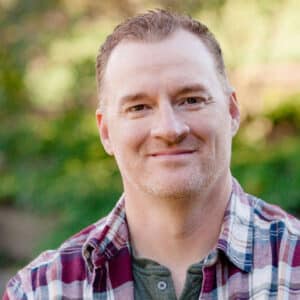 Owner/Founder
Brett Morris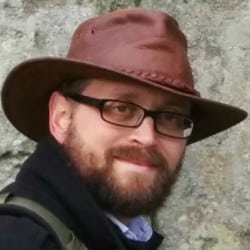 Lead Developer
Brad Sandidge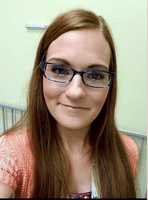 Dealership Success Manager
Bridget Winfrey