How is your Dealership Performing Online?
Request Free Local Business Visibility Report
Want to find out how your dealership is performing vs your competitors for the most popular searches in your area? Our free Local SEO report will help you figure what you need to do to make the most of your online marketing efforts.
Local SEO makes sure your dealership is one of the first businesses a potential customer sees when they're searching for the products you provide.
72% of consumers that perform a local search  visit a store within 5 miles of their current location.
Don't fight the national brands for organic rankings, focus on what matters – making sure your business shows up in LOCAL searches.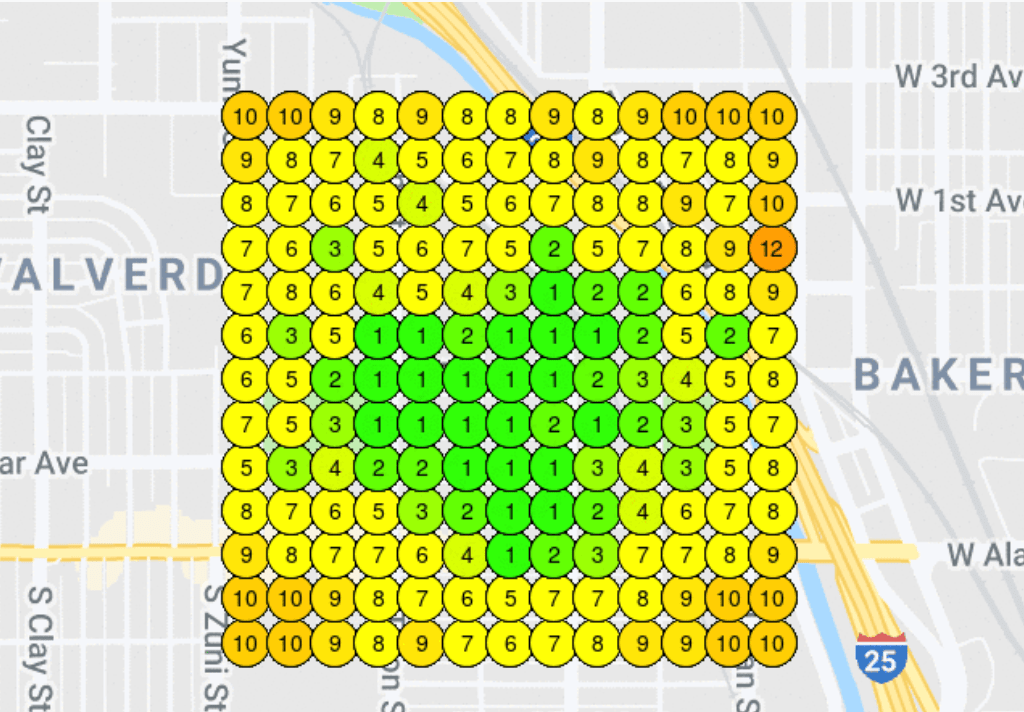 Unlock Your Dealership's Potential with Local SEO
Attention all lawnmower and tractor dealerships! Are you struggling to attract more local customers and improve your online visibility? At Dealers Digital Marketing, we understand the unique challenges facing businesses in the industry, and we know how to reach your target audience.
That's why we're excited to offer our FREE Local SEO Report, designed to give you a detailed analysis of your current search engine rankings. Our report will provide you with actionable insights on where you're ranking compared to your competitors and what you can do to rise to the top of the search engine rankings.
Don't miss out on the opportunity to become the #1 choice for your customers – claim your FREE Local SEO Report now and take the first step towards a stronger online presence!
Why is Local SEO Important?
Local SEO has become increasingly important in recent years as more and more people use the internet to search for products and services in their local area. In fact, studies show that over 80% of consumers conduct online research before making a purchase, and over half of those searches are for local businesses. This means that if your lawnmower or tractor dealership isn't visible in local search results, you could be missing out on a significant amount of potential business.
By implementing a strong local SEO strategy, you can improve your visibility in local search results and increase your chances of attracting potential customers to your business. This includes optimizing your website, Google My Business profile, and other online directories to ensure that your business appears in local search results when customers are searching for products or services like yours.
Claim Your Free Local SEO Report
At Dealer's Digital, we understand the importance of local SEO for your business, and we're committed to helping you improve your online presence. Our free Local SEO Report is designed to provide you with valuable insights on your current local search engine rankings and highlight areas for improvement. Our expert team will analyze your website to identify opportunities for optimization that can help improve your rankings and attract more local customers.
Claiming your free Local SEO Report is quick and easy – simply fill out the form to get started. Don't miss out on the opportunity to improve your online presence and attract more local customers – claim your free local SEO report today and take the first step towards a stronger, more successful business!
Follow us on Instagram to keep up with all the latest!
Leave a Google Review
Check out our blog for marketing tips and tricks to help you maximize your online presence and convert clicks into customers.
Stay Ahead of the Curve: Get the Latest Digital Marketing Insights with Our Weekly Newsletter
Looking to stay up-to-date on the latest news and trends in digital marketing for lawnmower and tractor dealerships? Look no further than Dealer's Digital Marketing weekly newsletter! Our newsletter is packed with valuable insights, expert tips, and industry news that can help you stay ahead of the competition and reach your target audience more effectively.
Whether you're a seasoned digital marketing pro or just starting out, our newsletter is the perfect way to stay informed and inspired! Sign Up Below!