Maybe we're not the biggest or flashiest outdoor power digital agency around, but we serve some of the most respected tractor and lawnmower dealerships in the country and we're adding more every day. Smart dealers trust us to protect the integrity of their brand and the brands they carry. No high pressure sales, no dazzling you with fancy words and charts. Just results you can understand.
We're not digital people working in the outdoor power industry – we're outdoor power people working in the digital industry.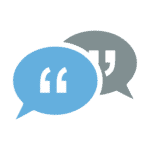 TESTIMONIALS
We dominate search engine results for the vast majority of our target keywords. By optimizing our organic growth, we can more efficiently user our advertising dollars for ROI-driven digital marketing campaigns.

After just one month, we have brought in more visits to our site than with any other digital marketing vendors. Dealers Digital truly understands the needs of industry and our co-op driven ad budgets.